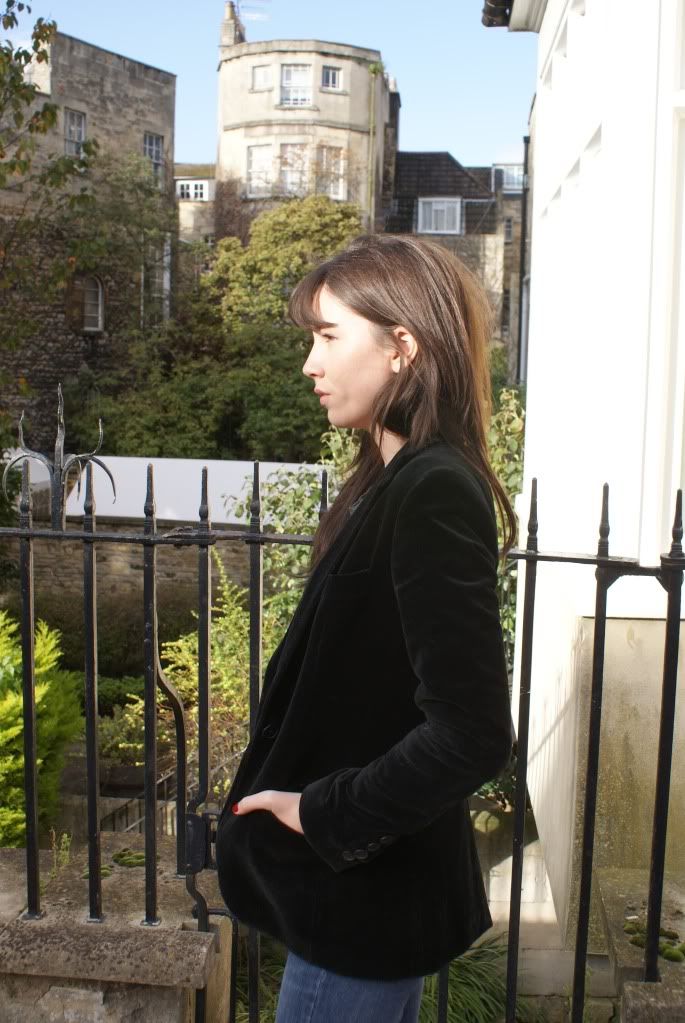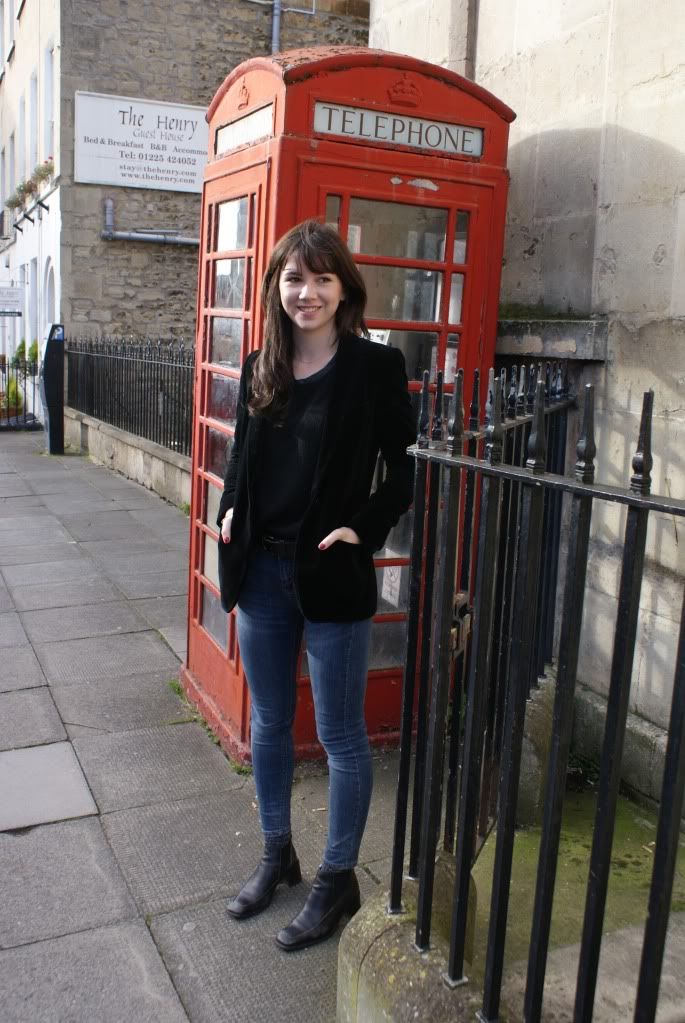 Jacket: Chloe. Jumper: H&M. Jeans: BDG. Boots: vintage. T-shirt: Petit Bateau.
British street style?! I've worn this velvet jacket so much,
see here
. It's at the dry cleaners right now and I miss it - roll on Friday so I can collect. Also, my much loved leather ankle boots, which I'd fallen out of love with for a while, have made a comeback.