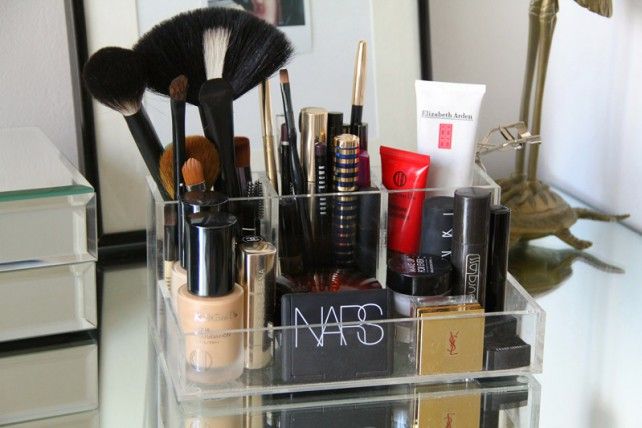 I've always been a tidy person. I find if my surroundings are messy then my mind feels cluttered too. My makeup has been living in a big Mulberry wash bag, all muddled up since I moved, and I think it's about time I give it all a new home.
A clear acrylic box like this is ideal to store makeup- you can see where everything is at a glance, i
t's inexpensive, practical
and easy to grab the couple of items you need in your handbag each morning before you head out!
How do you guys store your makeup and beauty products? I'm open to ideas!