This week
Toast
invited me to blog for them. Yesterday I went to check out the new S/S collection and take in the atmosphere of their beautiful shop. Tucked away in my favourite little pocket of Bath is Toast's unofficial flagship store. The fresh and airy building matches the nature of the clothing, and aesthetic of the brand to perfection. It's Toast's largest store, and one of my favourite shops in the city. If you're in Bath or visiting, definitely pop your head in, the staff are really kind and helpful, and of course, stylish.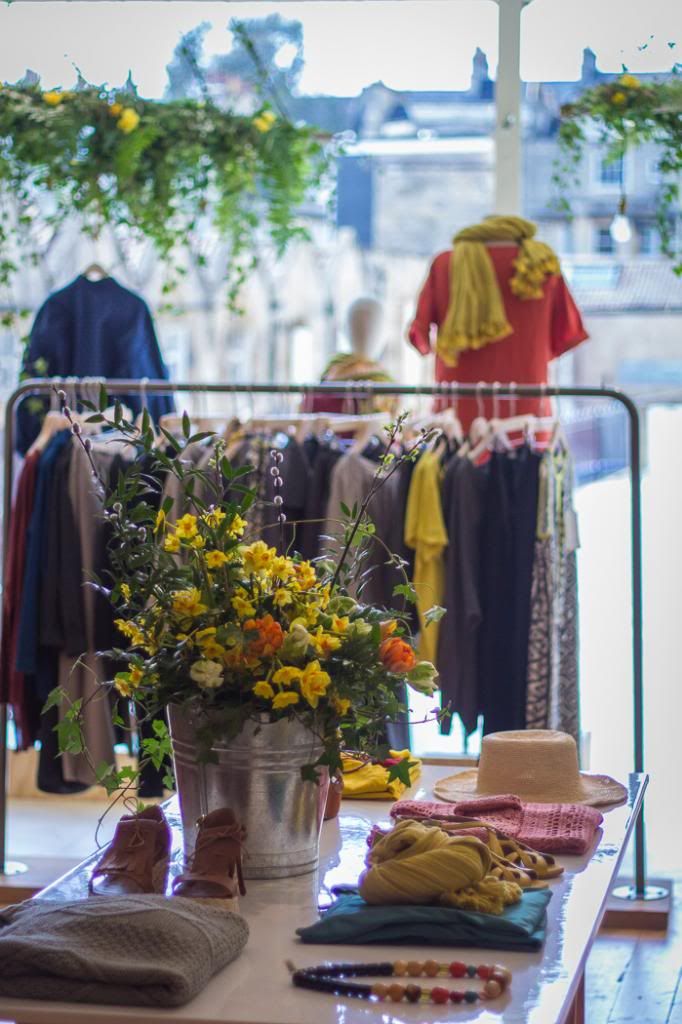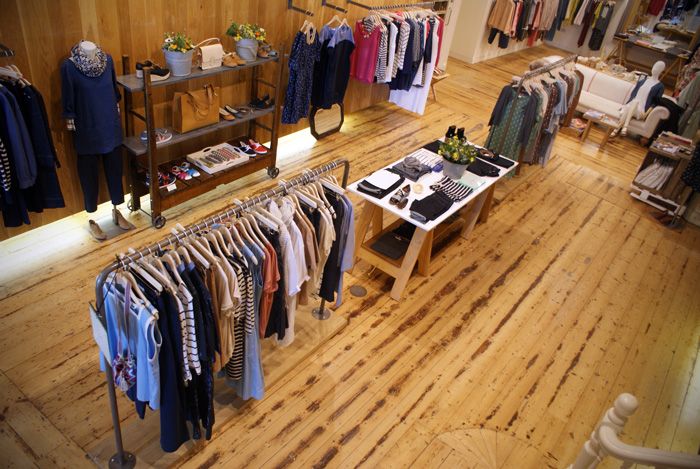 The new collection will make you want to pack your bags and head off into the sunshine. Beautiful
loose denim dresses
and
saltwater sandals
are a reminder of childish ramblings through flowery gardens, while
high waisted shorts
and
50's inspired swimsuits
give a lady like feeling to the whole collection. The colour palette is subtle, but expect to find
the odd splash of bright orange and yellow
- mostly in the form of beautiful jewellery - the gorgeous
tassel necklaces
would make a simple pair of white jeans and
tee
look so effortless.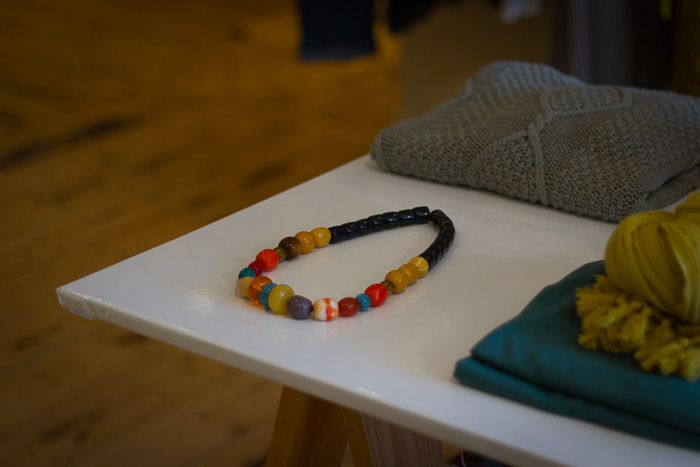 At their Bath in Fashion event that night, they were giving out these beautiful flower arrangements, which were smaller incarnations of their stunning window display!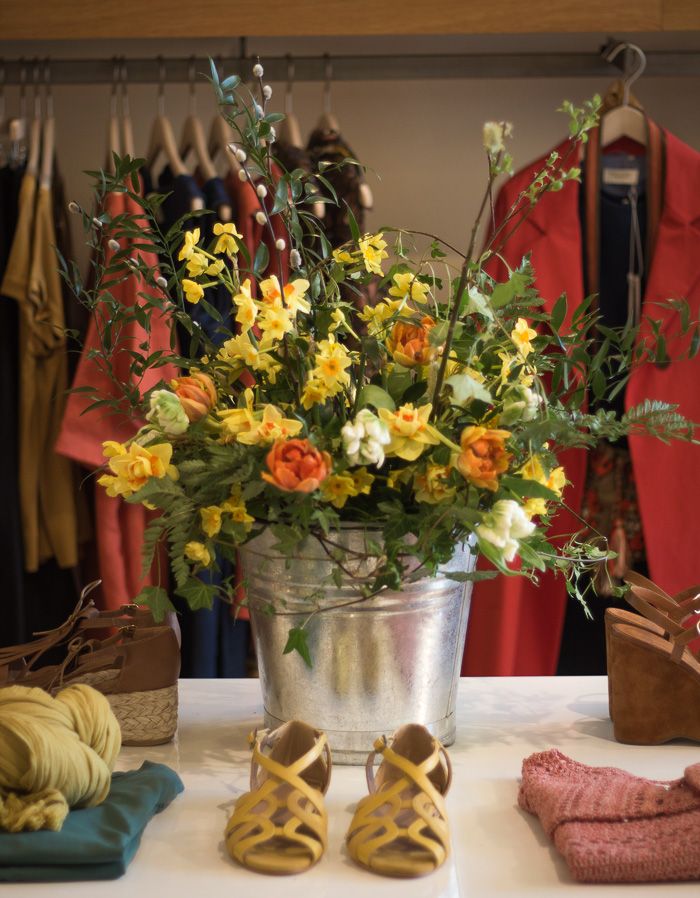 Toast makes such wearable, classic clothes. If, like me, you're a fan of a good pair of boyish jeans and a stripey top, you won't be disappointed. There were also some amazing
suede ankle boots
- always a big gold star in my books! A pair of these boot will see you all the way through the year.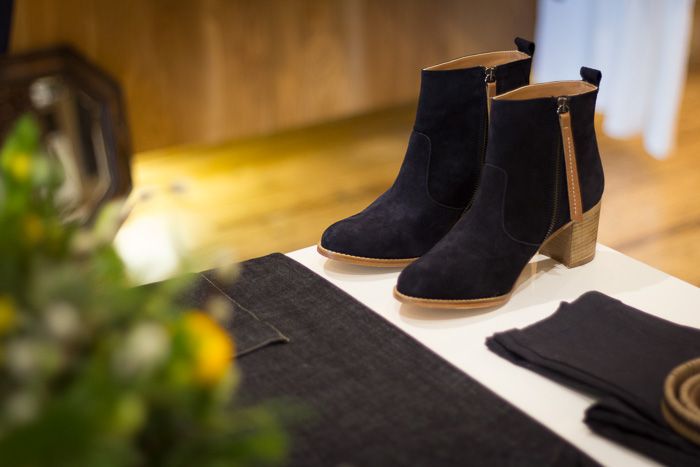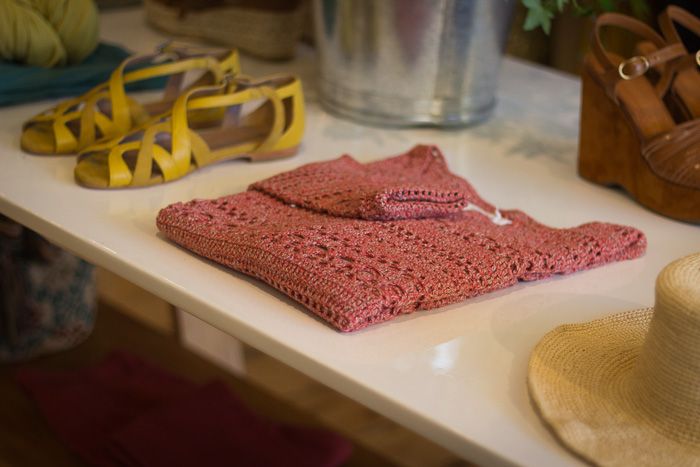 Thank you so much for having me, Toast!