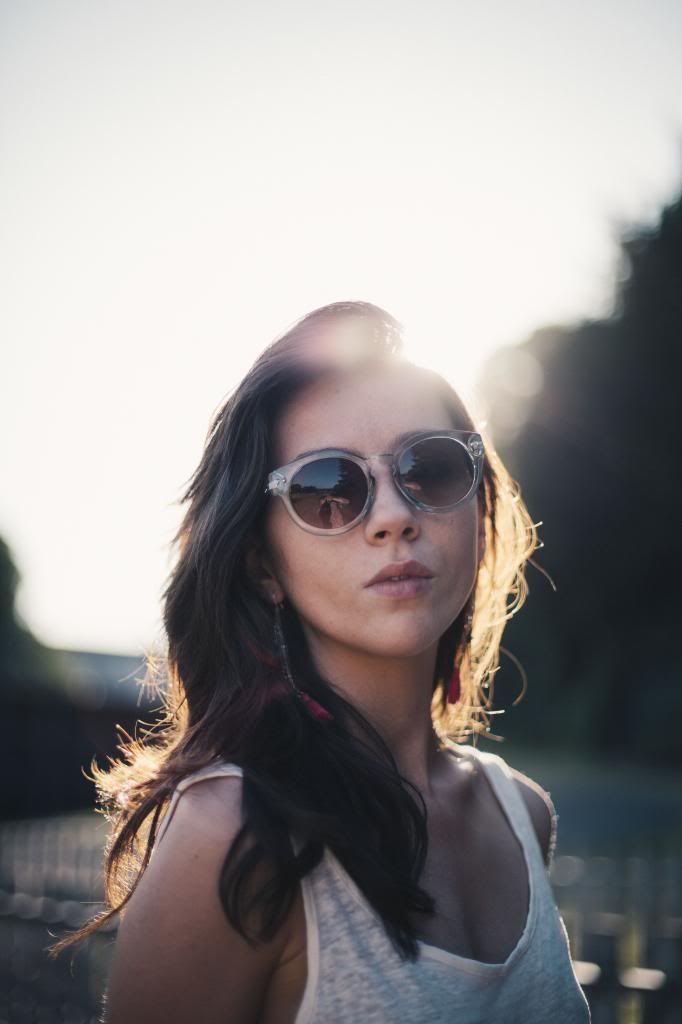 Okay, so I have a confession to make. Part of me hadn't been enjoying this beautiful weather, for one stupid reason... I miss my old wardrobe!
Over the last few weeks England has been uncharacteristically hot. Maybe it's a heatwave, or maybe we've just all forgotten what summer is supposed to feel like, but in any event, it's hot out there. Living here makes you so used to layers, boots, knitwear and coats, that I was entirely unprepared for dressing lightly.
Anyone else suffering from this ridiculous problem? (Please?) Well, if you are, I've come up with a little method for dressing for summer, when in your heart, you secretly miss winter. Ready?
Surprise, surprise! Stick to your ever-faithful basics. I'm talking simplicity (linen tees/white shirt/denim cut-offs/white jeans/whatever else floats your boat), but let yourself go when it comes to accessories! Crazy earrings, layered arm candy, neon satchels, and fun sunglasses are the way to go. It's such an easy way to breathe new life into a tired summer wardrobe.
These sunglasses were from H&M - I also bought them in pink, and both have been a fun distraction when it comes to working out summer looks. I've been living in a simple navy dress, but pairing it with fun belts in neon yellow, or leopard print. Easy! It turns out, I can enjoy the sunshine with no complaints.
So, how do you guys feel about summer dressing?
These wonderful shots were taken by
Remco
, who has a knack for catching the light just right.
23 July 2013