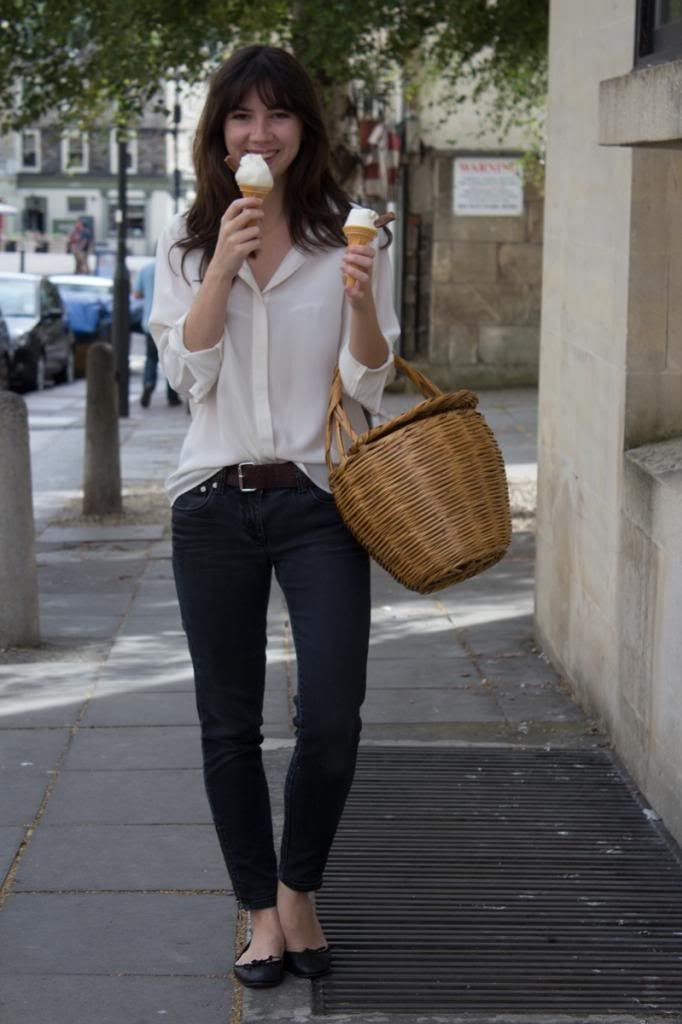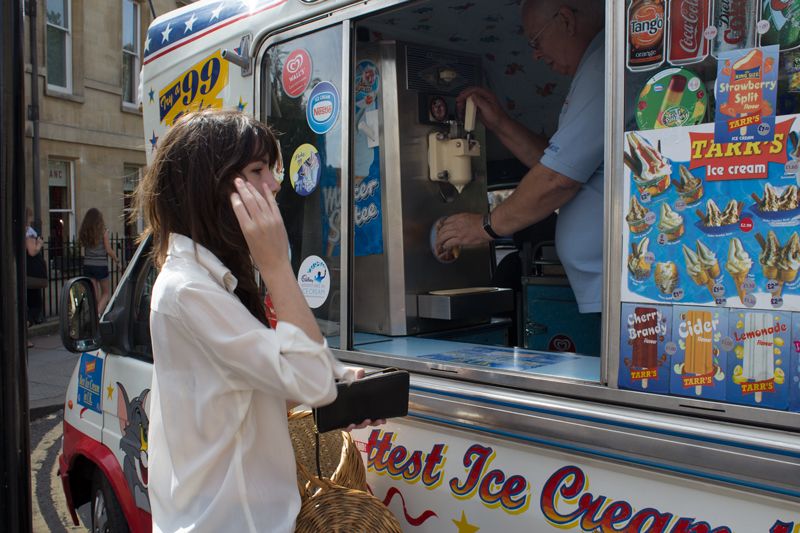 We just grabbed an ice cream from a van that always parks at the end of my street on sunny weekends - I love this city!
I'm off to
Gail's house
this evening for a meal with her, my mum and sister. I'll take some photos for the blog as both her house and style are impeccable. I have lots of exciting news to share with you this week coming, but right now, it's time to relax. Enjoy the rest of your weekend!
My weekend look: Blouse - Reiss, jeans - Burberry, flats - Topshop, belt - Vivienne Westwood.
1 September 2013