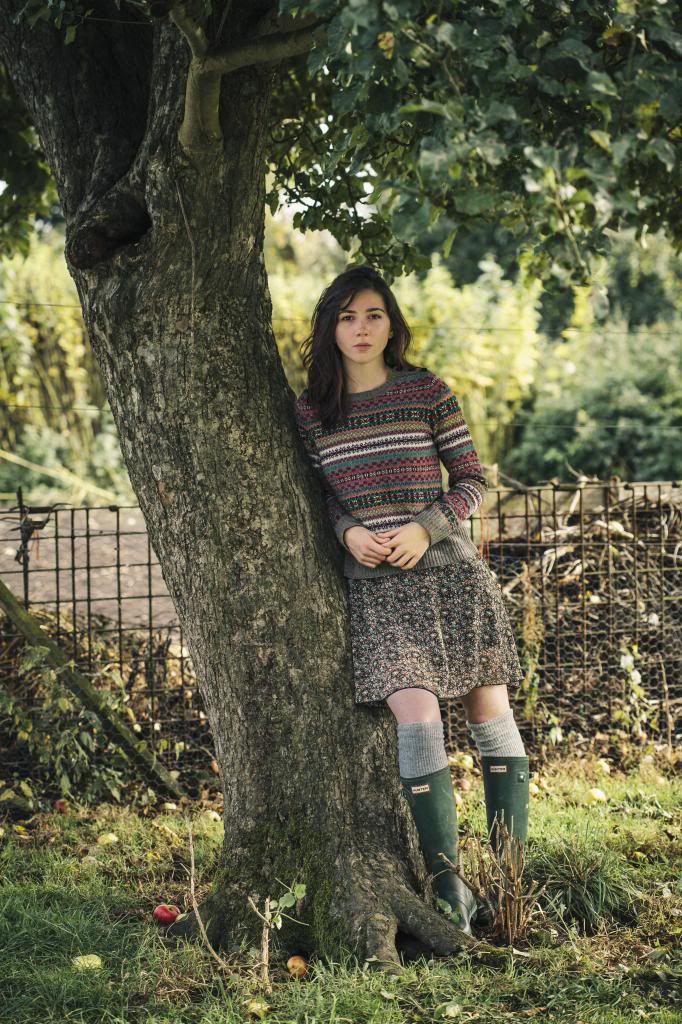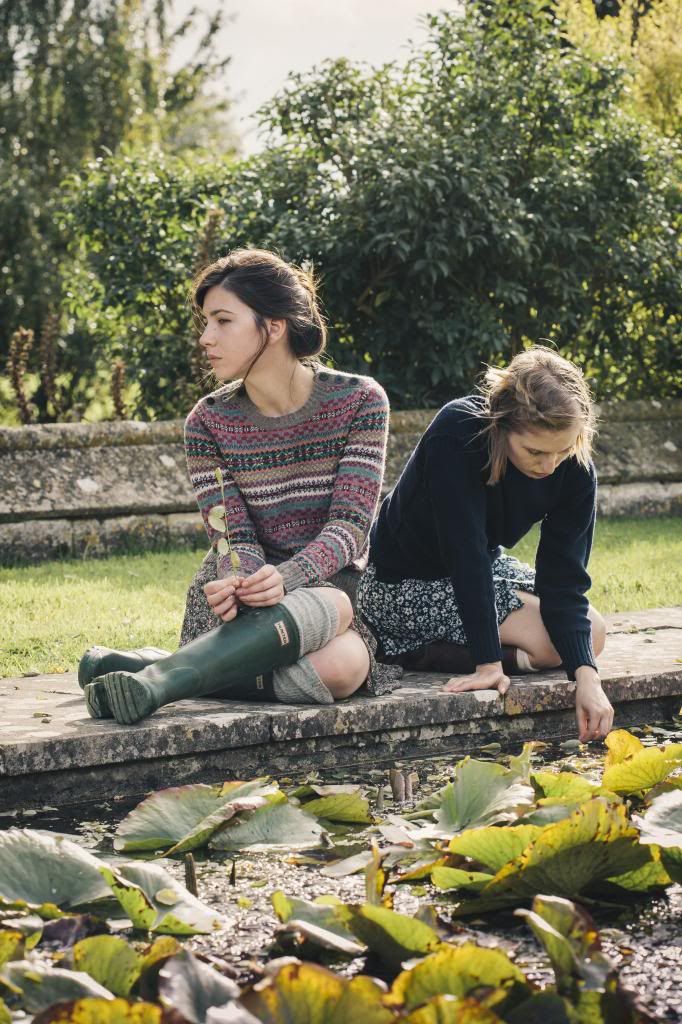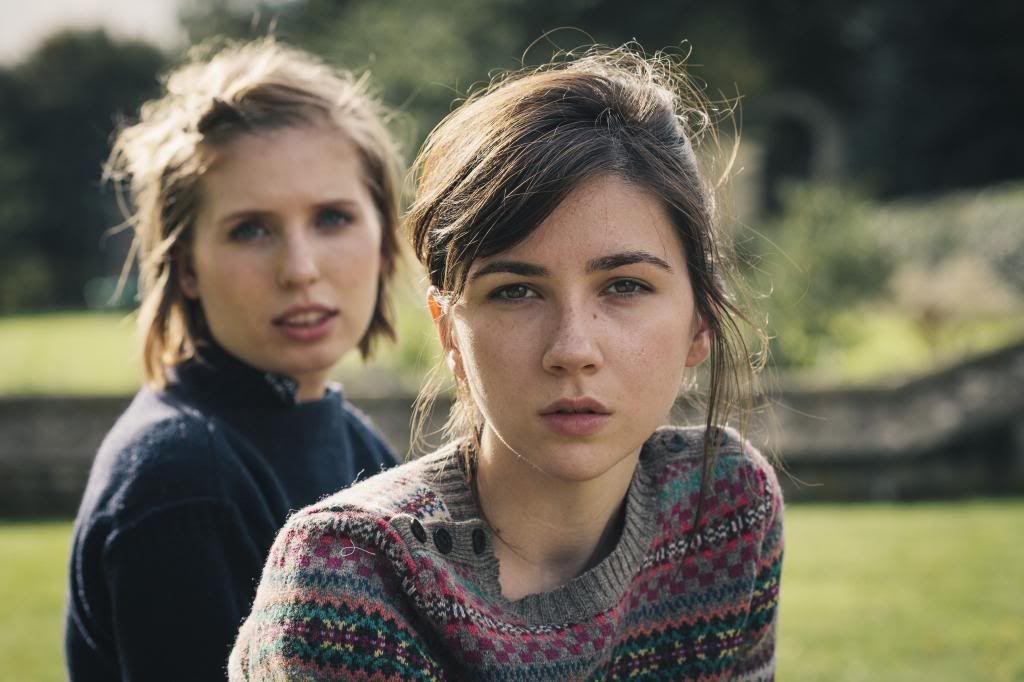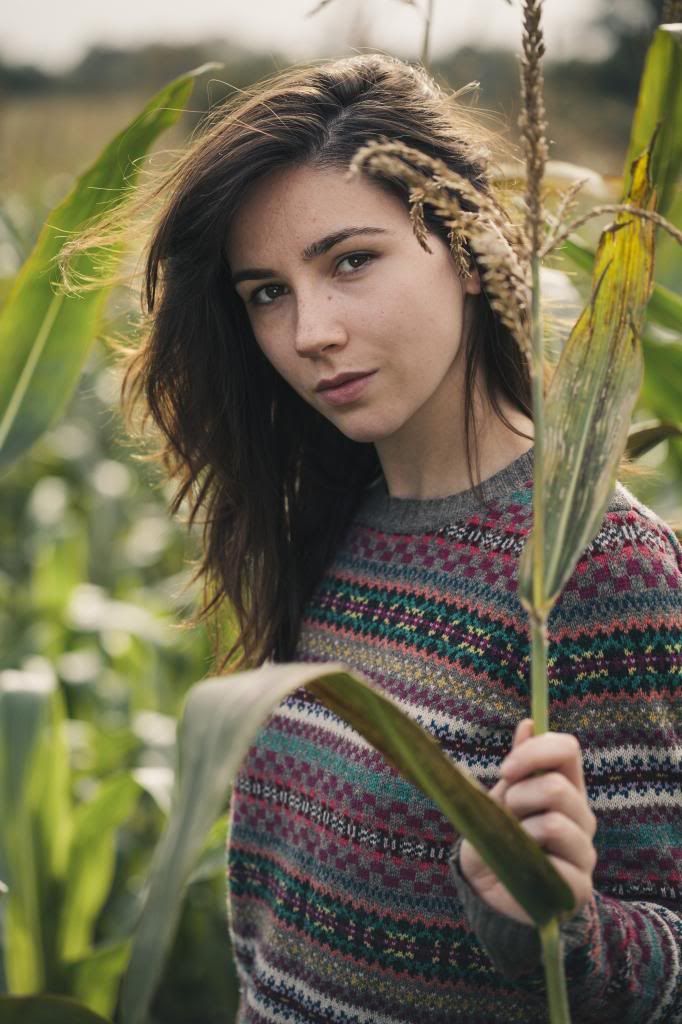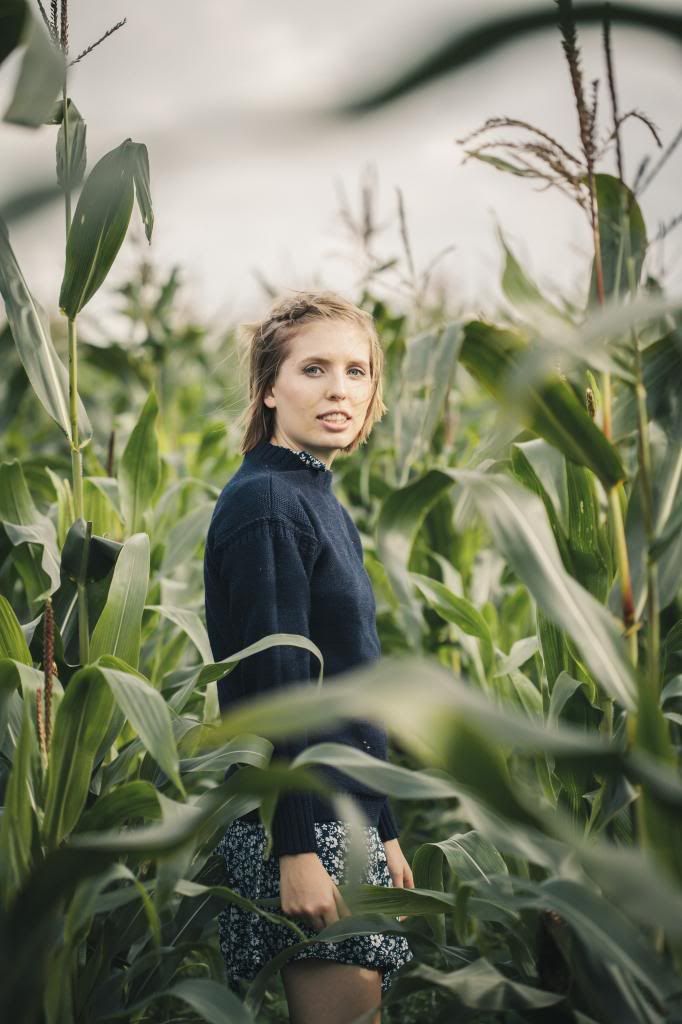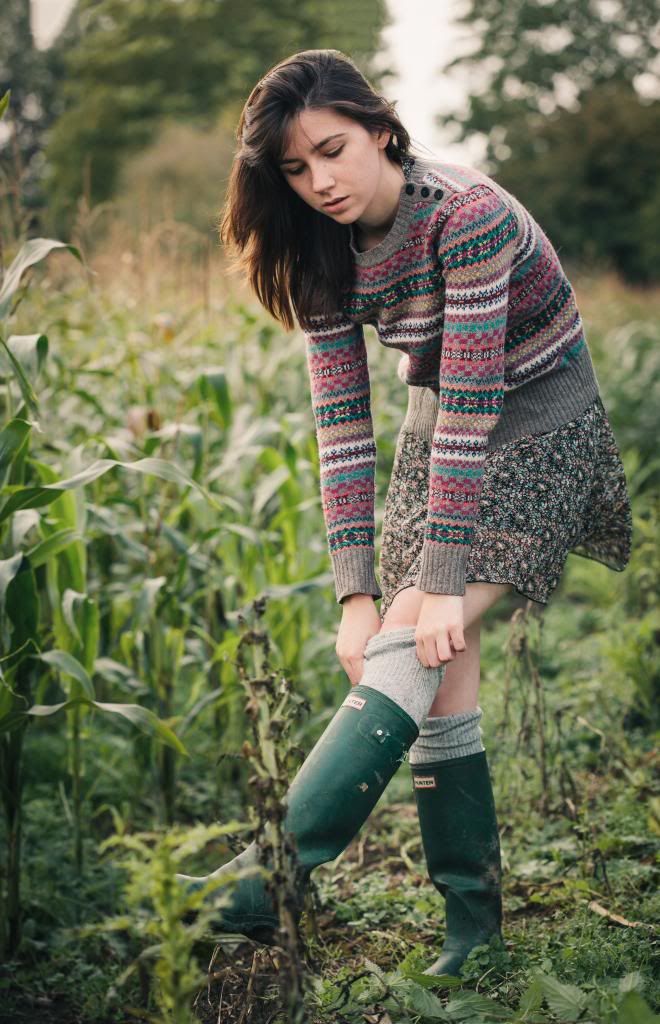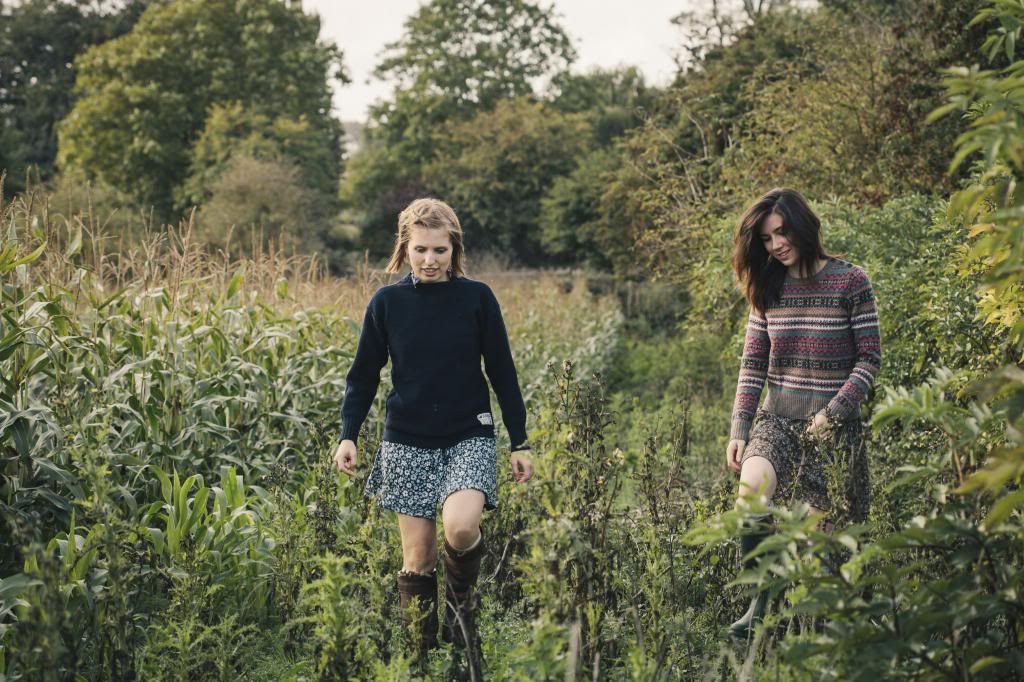 Here is another set from the countryside shoot with Lucy & Remco.
I loved the beautiful lily pond, and could have sat by it all day. We picked wild blackberries, then clambered into a nearby farmers field and got lost amongst the corn. We took pictures until an energetic staffy came bounding over, at which point we decided to call it a day, and promptly leapt back over the fence! Luckily he was a friendly dog, but our hearts sank when we saw him running over!
This was one of my favourite outfits of the day. It was like shrinking back into something from your childhood you loved, and never quite had the heart to get rid of. Costume is so important when you are modelling, it makes or breaks a shoot for me. I need to find a story to match the outfits I wear for shoots, otherwise I just feel uncomfortable, because, as you know, this isn't exactly my style!