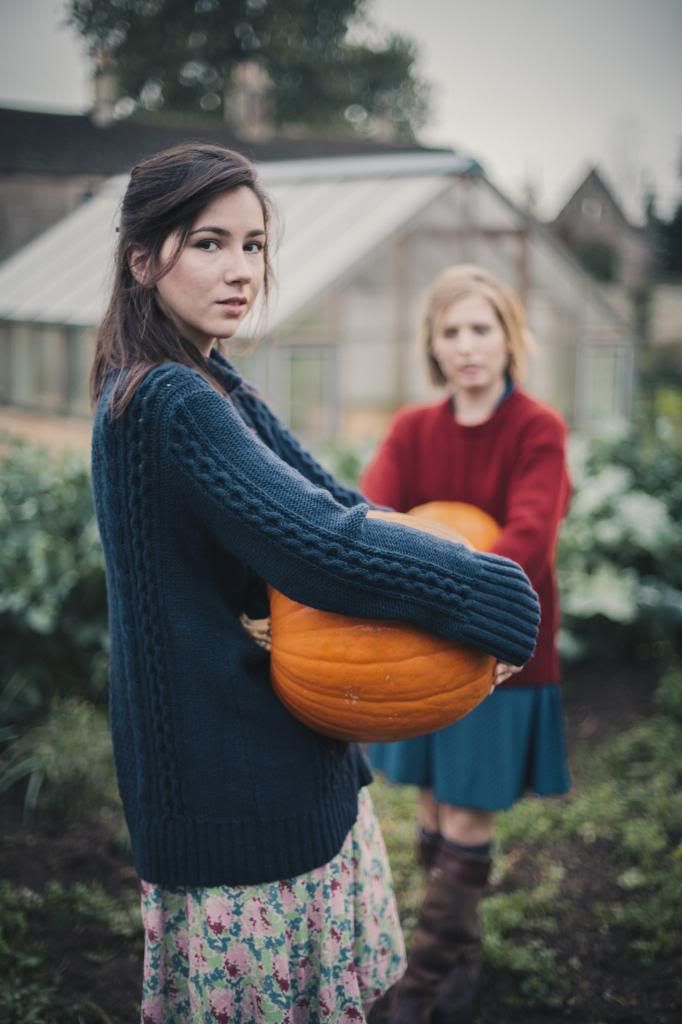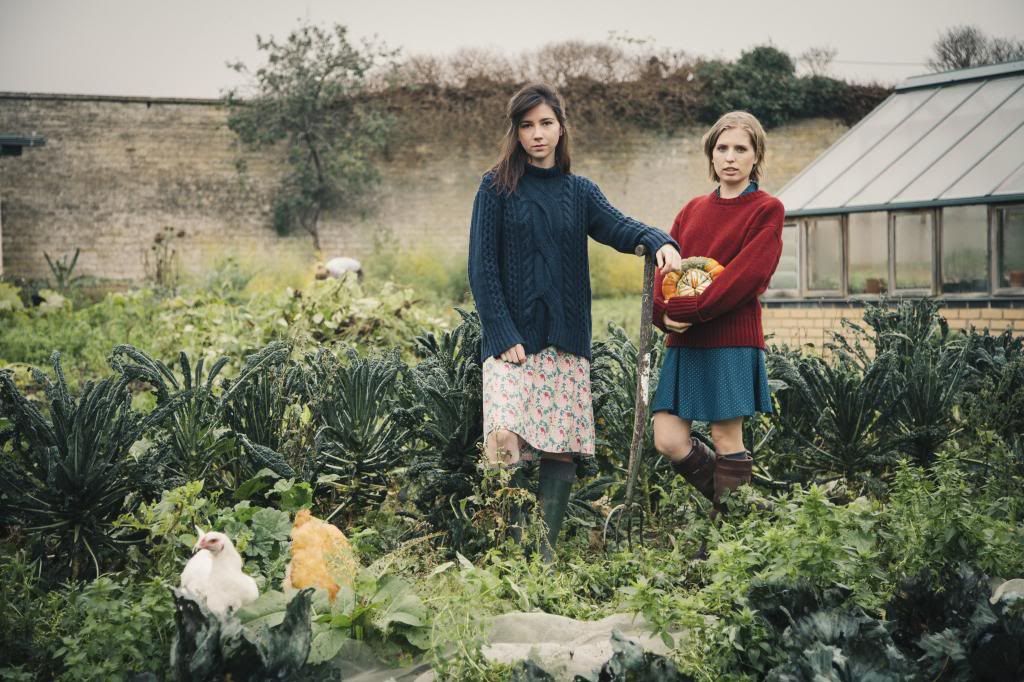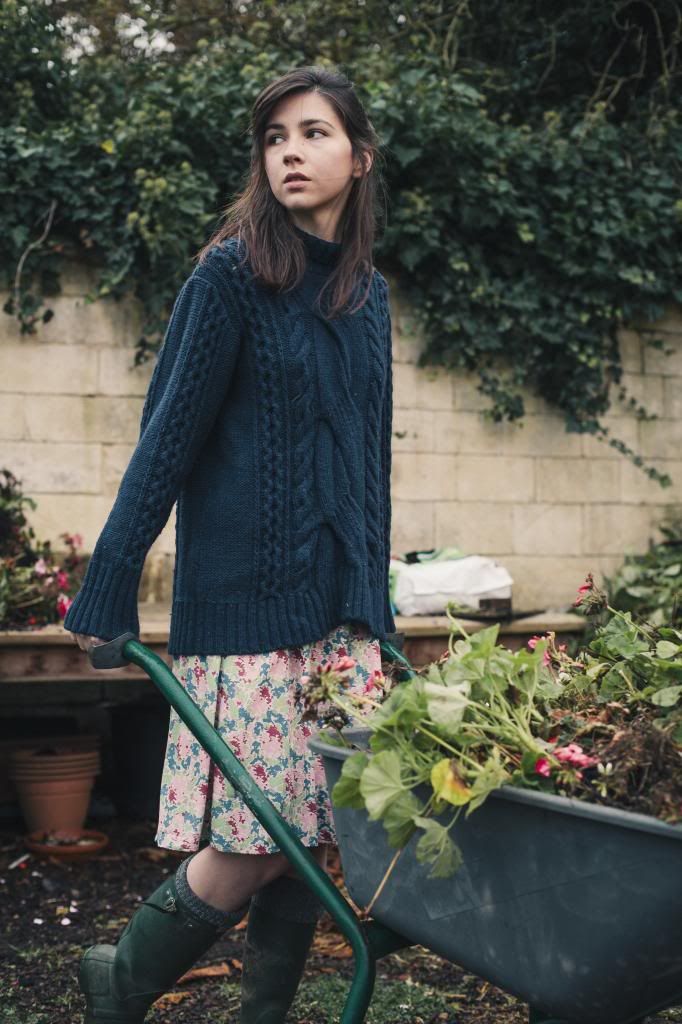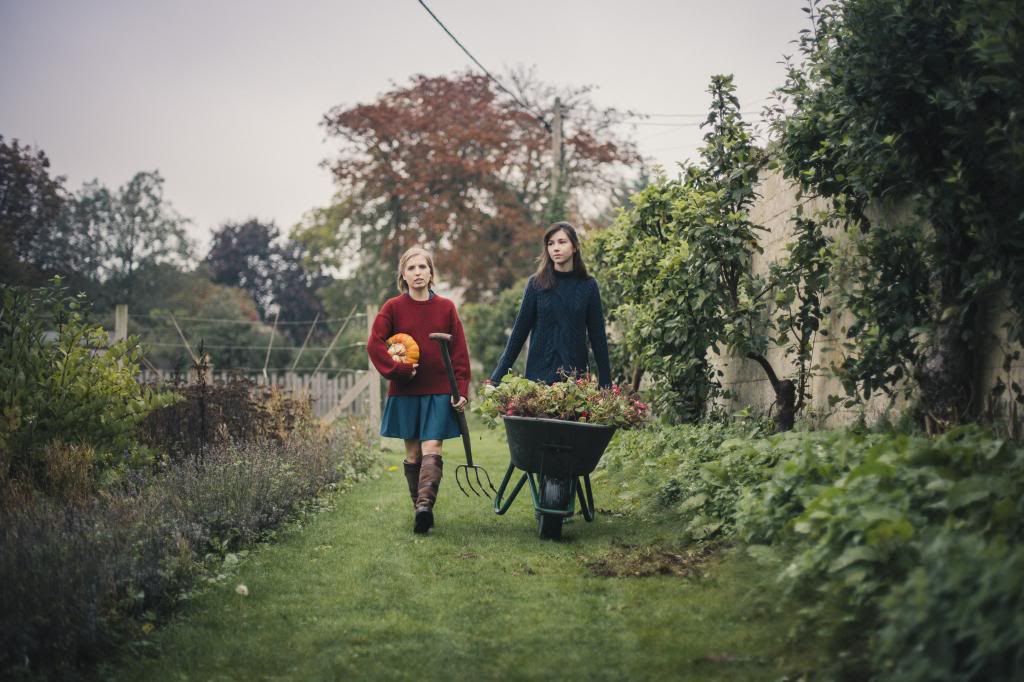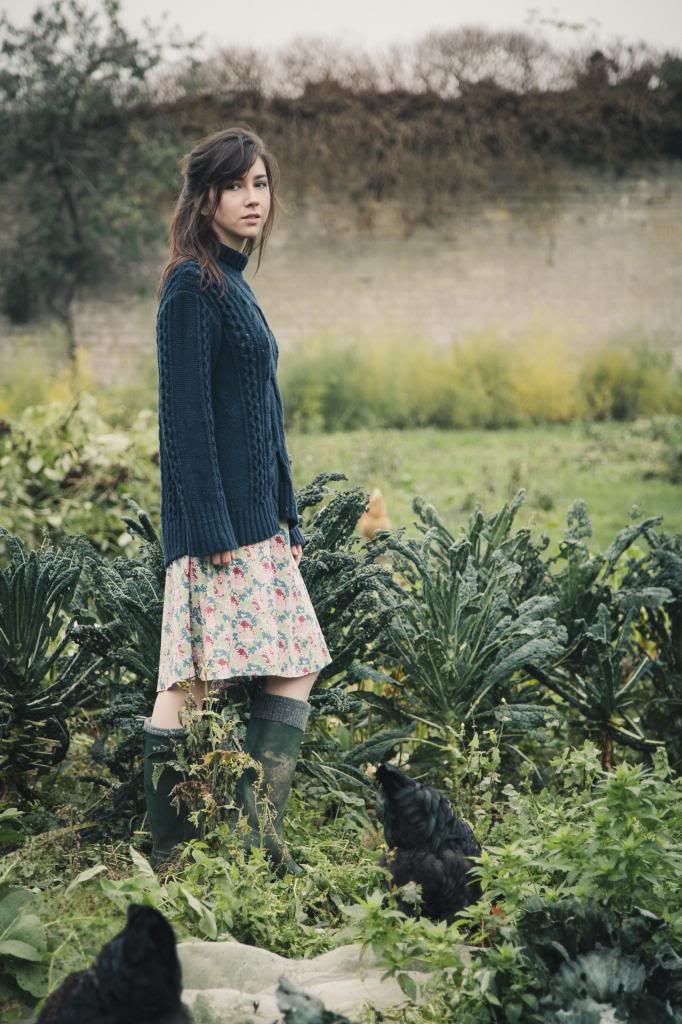 A part of me has always wanted to be a farm girl. Waking up early enough to see the sun rise, collecting still-warm eggs, working with your sleeves rolled up and fresh air in your lungs, chopping firewood, tending to the vegetable garden, only stopping to wolf down a bowl of homemade soup and hunk of buttery bread, or to admire the views of the English countryside, finally flopping in bed at night with an aching body, and sense of achievement after a long day's work.
I suppose this was the next best thing? ;) That is my favourite aspect of modelling - stepping into the role of someone you otherwise might never have the chance to become. I want to improve on this, on throwing myself into character, and losing myself in the process. You have to become the woman the photographer envisions, or embody the woman a brand represents.
This shoot looks so raw to me. It was early and cold, but the day felt eager and promising. Remco is always such a pleasure to work with, and he even brought along a flask of coffee to help wake us all up!
What a nice way to spend the morning! Geese, chickens and hens galore! It felt a little like stepping back in time...
Photography by:
Remco Merbis
.
On me: Jumper - Jigsaw, Dress - Cath Kidson, Boots - Hunter.
On Lucy: Jumper - Margaret Howell, Dress - Vintage, Boots - Dubarry.